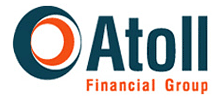 Sergio Botero
Lead Advisor - Bioengineering
Director of Bioengineering Sergio Botero is both a strategist and a scientist bringing a broad range of scientific and engineering expertise to Atoll by bridging technical and financial aspects of projects.
Sergio's academic background started with two Bachelors of Science degrees, in Biology and Microbiology, and a Master of Science degree in Biological Sciences with emphasis on Ecology and Primatology, all at Universidad de los Andes in his home country of Colombia, where he also taught a plant physiology laboratory for two years. After coming to the U.S., Sergio obtained a PhD in Biology with an emphasis on Cellular Biophysics from Rockefeller University, the top biomedical school in the world, and an MBA with specializations in Finance, Strategy, and Entrepreneurship from NYU Stern School of Business. During his time in academia Sergio performed and published research on a wide range of topics including drug development, diagnostic development, oncology, immunology, genetics, bioengineering, ecology, sustainability, and primatology. Sergio served as a Visiting Assistant Professor of Bioengineering at Bard College in NY, received the Clinical Research Achievement Award in 2015 from the Clinical Research Forum, and in 2011 was the principal investigator for one of the coveted Grand Challenges Exploration Grants from the Bill and Melinda Gates Foundation.
​
Sergio's expertise extends to advising on investments in both public and private markets, and he has provided Atoll with advice on an intermittent basis since 2011. Sergio has more than 13 years of project work experience in which he has successfully handled diverse challenges including asset identification, R&D, commercialization, financing, hiring, and regulatory compliance. His direct expertise in such a wide range of scientific and business areas uniquely positions him to provide systems thinking and analysis to our projects.
​
As an in-house expert Sergio helps Atoll to quickly evaluate technical aspects of projects as he is uniquely qualified to understand an unusually wide range of topics and to identify external experts when Atoll needs them. Additionally, Sergio allows Atoll to provide valuable advice to companies in early phases of their R&D and operations when appropriate.