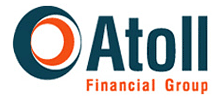 Randy Clark
Partner | Oil & Gas Sector
Randy's experience spans over 35 years of working in a variety of industries including Operating Oil and Gas, Oilfield Service and Global Mapping and Surveying, Banking and Accounting. He is well known in the industry for his skills in corporate planning, mergers and acquisitions, cost management and refinancing with debt and equity.
​
Randy's experience in the oil and gas industry is extensive; activities over the course of his career include developing a strategy for the procurement and expenditure of funds in excess of $85 million for purposes of drilling, completion, and tie-in of over 320 wells and construction of related compression facilities; a three-year survey contract in Oman for Shell Oil; collection of electronic well data in Yemen for Nexen, Inc.; and airborne laser GPS mapping for the Government of Malaysia.
Randy also has extensive experience taking companies from inception to development, raising debt and equity capital and completing structured sales of businesses and assets. His international experience encompasses establishing offices for various companies in Texas, Louisiana, Alberta, Newfoundland, Dubai, Abu Dhabi, Sharjah, Yemen, Oman, Pakistan, Indonesia and Malaysia.
​
Randy has previously served as Executive Vice President and Chief Financial Officer for Promax Energy, Inc., as Vice President of Marketing for Aldrilco, Ltd., and as President and Chief Executive Officer of Nortech Geomatics International, Inc. He has also served as Vice President of Sales and Marketing for Z.I. Probes, Inc., and General Manager of Enserv Corporation Geosearch Drilling, Inc. among many other high-level positions with oil and gas companies. Randy holds a Bachelor of Commerce Degree and a Certified Management Accountant Designation.
​
As an experienced oil and gas executive, Randy brings to Atoll Financial Group proven skills in the oil and gas industry, including long and short term business planning and development, budgeting, cost management, accounting, finance, marketing and sales.