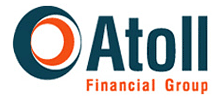 In a nutshell, it is the unconditional promise to pay from an investment grade obligor on a date-certain, sum-certain contract- payment obligations. Regardless of the industry or sector where your business operates, the key to accessing this resourceful financing mechanism is to be in business with entities that hold investment grade credit ratings (obligor) – BBB rating and above.
​
Instead of going through the regular hassles of traditional financing, monetization financing will allow you to monetize today all the future cash flow stream your company is poised to receive from investment grade clients you do business with.

The entire emphasis of this funding mechanism is the risk taken by the lender on the investment grade entity your company is doing business with, not on the eligibility of your company as a borrower. This allows you to leverage on the financial and credit wherewithal of your client which translates into working capital on a non-recourse basis, 100% financing, competitive interest rates and flexible terms, without ceding equity positions to investors, and in absence of pesky loan covenants.
​
Implemented by one of the country's leading financial institutions in this realm with transactions in excess of U$ 280BB over the last 15 years, monetization financing is a dynamic tool to access capital expeditiously. From beginning to end, funding can take place as early as 4 weeks. Minimum loan amount is $5MM.