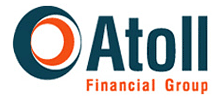 Kim Davies
Vice President
Business Development for Energy Sector
An innovative business and technical entrepreneur, Kim Davies has specialized in recognizing and developing emerging investment opportunities in the oil and gas industry. Kim's extensive history in strategic planning, economic analysis, and hands-on technical expertise greatly assists Atoll Financial Group's clients and investors in ensuring their opportunities are optimal for securing the best financing options and the best investment targets.
​
As a 30-year oil and gas executive, Kim has been instrumental in the formation of three E&P companies, including two as CEO, with financings of over $ 300 million composed of various equity, debt, joint-venture, and production payment financings. These endeavors, as well as with earlier organizations, have resulted in significant hydrocarbon discoveries.
​
Kim began her career conducting geoscientific evaluations and drill programs in Canada's North West Territories, several international countries and all four of the provinces in the Western Canada Sedimentary Basin. In 1996, she was a member of the management team for the IPO of Compton Petroleum Corporation focusing on large accumulations of unconventional tight gas. In 2006, Kim founded Martin Head Oil & Gas, a private company that established from grassroots an extensive drill inventory in various oil resource plays in Saskatchewan. In 2010, Kim founded Terrex Energy, a public company that acquired mature oil pools with significant under-recognized reserves and developed enhanced oil recovery (EOR) plans, whose developments are ongoing.
​
Kim holds a Bachelor of Science in Astrophysics and extensive post-university industry education covering oil industry technical, financial, management and governance subjects. She is a past executive in the Association of Women in Engineering and Science (AWES) and has presented at CERI and Go-Expo as well as written articles for Alberta Oil Magazine, the National Post and the AAPG.
​
Over the years, Kim has acquired a significant business and financial knowledge combined with a thorough understanding of oil and gas economics with risk analysis. She has a solid understanding of engineering principles relating to reservoir, production, and operations. Kim is experienced at property acquisitions and divestitures as well as corporate transactions and joint ventures. All of these skill sets are brought to Atoll Financial to aid O&G companies in their strategic and financial needs, and investors to identify suitable investment targets.