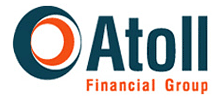 Juanita Albornoz
Director of Business Development
Real Estate Sector
Juanita is an experienced professional in every aspect of the real estate industry. Her career in real estate started over 20 years ago as a paralegal and later as a title agent and commercial real estate broker. Juanita has been involved in thousands of title closings, brokerage deals, and valuation and consulting activities in South Florida and has performed financial analysis for several commercial real estate projects and hospitality projects in emerging markets. She has real-world knowledge in the areas of valuation, investment analysis, performance measurement, corporate asset management, financing techniques, law, technology, and accounting.
​
During her broad work experience in the real estate industry, Juanita has worked with buyers, sellers, developers, real estate agents, real estate attorneys, title insurance companies and financing companies. Her work experience and academic acumen combine to give her a unique understanding of the real estate industry from the different viewpoints of the actors involved. Juanita understands the needs of clients and is able to bridge the gap between them and their need for financing.
​
Juanita has a Bachelor of Arts in International Relations from Florida International University (FIU) and a Masters of Science in International Real Estate from FIU Business' Hollo School of Real Estate, ranked #1 in the U.S. and #2 in the world for real estate faculty research by the Journal of Real Estate Literature for the fifth consecutive year.