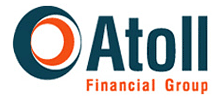 Jonathan Hakala
Partner | Managing Director of Capital Markets
​
As Managing Director of Capital Markets, Jonathan Hakala brings a wealth of senior financial, managerial and board-level experience to this leadership position helping to oversee capital markets activities for the Atoll Financial Group.
​
Jonathan began his career in 1984 with Goldman, Sachs & Co., trading high yield bonds, investment-grade corporate bonds, and a wide variety of other securities and financial instruments. Beginning in 1989, Jonathan founded and ran Bankers Trust's high yield bond trading business, which became the first active high yield bond trading desk of any commercial bank in the United States. Jonathan later served for several years as the head high yield bond trader for J.P. Morgan. In 1996, Jonathan was named Senior Managing Director of BancAmerica Securities, where he founded Bank of America's high yield trading and sales businesses. At both J.P. Morgan and Bank of America, Jonathan helped pitch and price new high yield bond issues for companies in a wide variety of industries.
​
Jonathan made his first venture capital investment in 1993 and later served for 12 years as Chair and Chief Executive Officer of a small venture capital firm in Manhattan. Jonathan made early or mid-stage venture capital investments in a variety of businesses ranging from biotechnology to food manufacturing to both low-tech and high-tech media. Jonathan was visiting a portfolio company when his offices on the 77th floor of One World Trade Center were destroyed in the atrocities of September 11, 2001. Jonathan did not miss a beat and continued to serve for many years as a trusted advisor and board and board audit committee member, and later as the portfolio company's Chief Financial Officer.
​
For 11 years, Jonathan worked with a 200-employee not-for-profit corporation that provides more than $1 million per month of housing and other social services to 300 developmentally disabled people, quadruple what it did when he started. Jonathan served as Treasurer of the Board of Directors and Chair of the Board's Audit Committee, and later as Chief Executive Officer. In addition to helping expand and substantially improve operations, Jonathan successfully recruited a major auditing firm, negotiated bank loans and extensions, and later established a new banking relationship with one of the world's largest commercial banks. Jonathan's expertise helped turn chronic budget difficulties into consistent substantial budget surpluses.
​
Jonathan earned an S.B. degree in Management from the Massachusetts Institute of Technology, where he served as undergraduate student body president, and an M.B.A. degree from Stanford University, where he served as a voting member of the Stanford University Board of Trustees Committee on Finance and Administration.
​
Jonathan's senior financial, managerial and board-level expertise helps the Atoll Financial Group team pursue the best possible financial solutions for our clients.
​
Jonathan O. Hakala is Registered Representative of and Securities Products are offered through BA Securities, LLC. Supervised by the Home Office: Four Tower Bridge, 200 Barr Harbor Drive, Suite 400, W. Conshohocken, PA 19428. Member FINRA SIPC. 484-412-8788. Atoll Financial Group, Inc., and BA Securities, LLC are separate and unaffiliated entities.