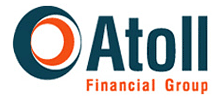 John C. MacLean
Vice President
Renewable Energy & CleanTech
John MacLean's background is investment banking in municipal and project finance for energy, waste processing, and environmental projects. He brings 39 years of commercial and development finance experience with a wide range of investment structures for senior debt, municipal bond, leasing, factoring, subordinated debt, guarantees, project equity, and corporate equity transactions and has worked on financing clean energy projects and companies throughout his career. Following several years in the 1980's working with investment banks Oppenheimer & Company, Inc. and Eden, Hannon & Company (now Hannon Armstrong), John worked independently as a project finance advisor with clients including commercial and development financial institutions, utilities, public agencies, state and local governments, and energy technology, contracting and project development companies, on project development, procurement, and finance assignments.
​
John has extensive experience in the international climate and development finance field. Since 1995 he has consulted and served as a financial advisor with the International Finance Corp., World Bank Group, Asian Development Bank, European Bank for Reconstruction and Development, Swedish International Development Agency, Agence Française du Développement (AfD, the French government international development agency), United Nations Environment Program, the new Green Climate Fund, and others to develop, structure and implement energy efficiency, renewable energy, and energy access investments and finance programs and transactions in over 25 emerging market countries. He has experience originating clean energy impact investments and development finance programs in the USA including assignments with state and local governments, the US Department of Energy, the National Governors Association.
​
Mr. MacLean received his B.A. in Economics from Yale University in 1980 and has done graduate work in development economics and public finance. He has served on several non-profit and public sector boards, including the Boston Community Loan Fund (now Boston Community Capital), the Windham County (VT) Solid Waste Management District, Rivers Council of Washington, and the South Sound (Olympia, WA) Community Farm Land Trust. John has taught sustainable and ecological economics as an adjunct professor at Antioch Graduate School in (Keene, NH, and Seattle, WA, 1992-1997), Bainbridge Graduate Institute (Bainbridge Island, WA, 2008-2011), and The Evergreen State College (Olympia, WA, 2008-2018).
​
John serves as Vice President for Atoll Financial Group leading the renewable energy and clean technology unit. He is based in Olympia, Washington.