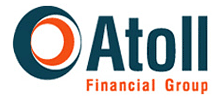 John C. MacLean
Advisor | Financial Mechanisms for Energy Efficiency and Renewable Energy
John C. MacLean has dedicated his career to financing energy efficiency projects and companies. Over the past 26 years of working in commercial finance, his extensive list of clients has included commercial and development financial institutions, energy services companies, large energy users, project developers, utilities, public agencies and state and local governments.
​
For the last twelve years, John has worked internationally as a financial advisor with the International Finance Corp., World Bank, Asian Development Bank, United Nations Environment Program and others. In that capacity, he has helped his clients develop, structure and implement energy efficiency and renewable energy investments and finance programs and transactions in emerging markets, including China, Mexico and various countries in Central and South America, Eastern Europe, Africa and Asia. He is currently the President of Energy Efficiency Finance Corporation, an Atoll Financial Group strategic partner.
​
John graduated from Yale University in 1980 with a degree in economics, and teaches sustainable economics and political economy at The Evergreen State College in Olympia, Washington. John backs up his dedication to the environment with a long list of public service and community support activities. He also commands working-level Spanish.
​
With EEFC as a strategic partner and John as an expert advisor to the Atoll team, our clients will have access to a remarkable depth of renewable energy finance expertise. John's substantial experience with renewable energy and financial instruments, especially in emerging markets, will enhance the ability of our clients to reach their strategic business goals on a truly international scale.