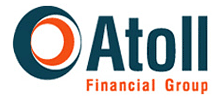 JJ Carrasco
Managing Partner
A visionary and veteran of the financial industry, JJ Carrasco established Atoll Financial Group to meet the unique needs of businesses looking for innovative structured project finance and other complex financing alternatives. As Managing Partner, JJ is responsible for the overall company strategy and management of all business processes, strategic partnerships, product development and market feasibility analysis, staffing, and more.

Since launching Atoll in 2007, JJ has been able to bring on board to the firm a team of reputable and experienced partners and seasoned advisors with a cross section of deep and global expertise in the investment banking, energy M&A, power project development, and structured finance sectors. He has established key strategic relationships worldwide, giving the firm's clients access and exposure to M&A and finance players on a global basis, as well as top-notch corporate and financial structuring capabilities covering key industry segments that require the most creative financing models. Under his leadership Atoll has become a full-fledged M&A, corporate, structured finance, and project developer with established relationships in the O&G sector, power project development, energy efficiency and clean tech finance. A remarkable roster of financial tools is available to clients including equity, debt, factoring, leasing, off-take, contract monetization, volumetric production payment finance, going to market and roll-up strategies, among others.

JJ Carrasco is actively engaged in all aspects of the company involving the development and financing of major projects that are financed on a non-recourse or limited recourse basis. During his tenure, Atoll has engaged in the financing of projects in North America, South East Asia, South America, West Africa and the North Sea with buy-side engagements in excess of $1B, and sell-side engagements just shy of the $2B mark, not including opportunistic engagements outside Atoll's focus sector in banking and retail.

Prior to founding Atoll, under a licensing agreement for a mortgage company, JJ was largely involved in developing and structuring the business strategy and industry partnerships, as well as in building the product line, training the employee base, and growing the company presence in the market.
​
JJ Carrasco is Registered Representative of and Securities Products are offered through BA Securities, LLC. Supervised by the Home Office: Four Tower Bridge, 200 Barr Harbor Drive, Suite 400, W. Conshohocken, PA 19428. Member FINRA SIPC. 484-412-8788. Atoll Financial Group, Inc., and BA Securities, LLC are separate and unaffiliated entities.