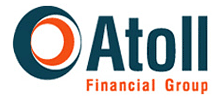 Ayaz R. Shaikh
Outside Counsel
Project Development and Finance Counsel
As Outside Counsel-Project Development and Finance counsel for Atoll Financial Group, Ayaz Shaikh will be calling on his extensive expertise across all sectors of the energy industry in emerging market countries. Ayaz's experience spans nearly 20 years and 25 countries on five continents and includes advising on projects ranging from $5 million to $5 billion in the oil and gas, petrochemical, conventional power and renewable sectors. Ayaz is widely recognized as a leading international project finance and energy lawyer.
​
As a member / co-chair, Projects and Infrastructure Practice at Mintz, Ayaz has a broad international projects practice. He represents U.S. and foreign companies, sponsors, joint ventures, banks, fund investors, government ministries, contractors and other participants in the development, construction, financing, acquisition or sale of a wide array of energy and infrastructure projects. These projects have often involved foreign governments, multilaterals and export credit agencies.
​
Ayaz has served as lead counsel to leading U.S. and international energy companies in the development, construction and financing of projects employing a broad range of technologies. He has represented contractors in large-scale EPC contracts, including a $1 billion+ project for a coal-fired facility selected as 2006 Power Project of the Year. He has also represented lenders in several project financings and restructurings.
​
Over the course of his career, Ayaz has led pioneering projects, such as the World Bank's first Prototype Carbon Fund investment implementing the Kyoto Protocol, establishing the model contract for future emissions credits generating energy projects. He recently served as counsel to a Middle East government in the establishment of a new IPP industry, preparing the framework for multiple projects.
​
Ayaz serves as co-leader of the firm's Iraq Team and South Asia Team and has substantial on-the-ground experience in several parts of Asia, the Middle East, and Latin America. He is conversant in Hindi, Urdu, and Gujarati. In December 2020 Ayaz joined Mintz Levin as co-Chair of Project Development and Finance.
​
Ayaz also has banking, derivatives, and general corporate experience, and is familiar with Islamic Finance techniques. He has lectured and published extensively on international transactions and foreign affairs topics, and regularly teaches a seminar on Project Finance. Ayaz additionally brings business and qualitative skills from his years on Wall Street as an investment banking Associate in the Derivative Products Group of Bankers Trust, and an Analyst in the Fixed Income Division of Goldman Sachs.
​
Ayaz brings Atoll Financial Group proven skills in the development, construction, financing, acquisition and sale of international energy and infrastructure projects in emerging markets.