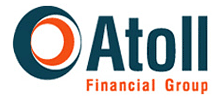 Paul C. Schmidt
Advisor
Public Sector
Paul C. Schmidt has more than 30 years of experience in senior executive financial roles including CEO, CFO and CRO [Chief Restructuring Officer] for both public and family-owned companies. Unlike many traditional CPAs, Paul has extensive hands-on experience in sales and operations. This broad range of experience allows Paul to move beyond simple financial "scorekeeping" to turning data into strategic information and insight.
​
Paul's industry experience includes software, technology, equipment rental, durable goods retail, developers and construction, job-cost manufacturing, and wholesale distribution companies as well as non-profits. His public company experience includes serving as part-time CFO for a pre-revenue mobile phone technology company traded OTC as well as serving as CFO for a $200 million/40 location equipment rental company that was the North American business unit for an Australian public company.
​
Paul has his own CPA and turnaround consulting firm, where he focuses on part-time CFO services, providing his client companies with financial reporting, strategy, turnaround and restructurings. In this role Paul is often involved in M&A and debt / equity financing support. As a licensed CPA and securities professional, he brings the professional and quality standards of a CPA and registered securities representative to all of his engagements.
Paul holds the following licenses:
Certified Public Accountant

State of North Carolina

License 27748

Securities Licenses

FINRA/NASD

License 7, 24, 28, 66 and 79

Paul is also proud to demonstrate his commitment to his community through his work on the finance committees of the Rotary Club of Charlotte, St. Ann Parish, and the Men's Shelter of Charlotte.
​
Paul brings Atoll Financial Group the experience and perspective of both raising capital and restructuring organizations. He will be instrumental in taking Atoll to the next level with his broad financial experience and his unique outlook on financial accounting.