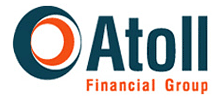 Mergers and Acquisitions in Texas
As an M&A advisory firm Atoll Financial Group brings a team of reputable and experienced M&A advisors and registered bankers. With multiple offices and a network of global partnerships, Atoll Financial Group is uniquely positioned among business brokers in Texas to execute mergers and acquisitions, featuring market intelligence, valuation guidance, strategic advice, and cutting-edge execution.
Work with Someone Who Knows Your Business
Atoll offers a full spectrum of corporate and financial advisory and structuring services for M&A in Texas. Unlike many other M&A advisory firms in Texas, we listen carefully, we research, and then we help you formulate a plan to successfully position your firm for the proposed M&A deal. Whether you are looking for a merger, succession, management-buyout, growth funding, or to buy a business or sell a business in Texas, our wide industry coverage and expertise can be tailored to your needs.
Our M&A clients will benefit by having access to a seasoned team and focused execution of the M&A process. Our strength comes from 15 years of experience in financial markets, over $3.3 billion buy-side and sell-side client engagements, M&A experience with Texas businesses, and a talented mergers and acquisitions team that shares the same solution-focused mindset.