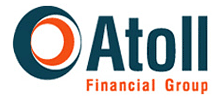 Mergers and Acquisitions in Dallas, TX
Dallas, Texas is home to many successful businesses that can benefit from mergers and acquisitions. If you are a business owner searching to "buy business in Dallas Texas" or "sell business in Dallas Texas", Atoll Financial Group can offer mergers and acquisitions expertise across different industries.
Solutions Tailored to Your Needs
Successful buy-side M&A deals are contingent on identifying suitable synergies for strategic buyers, optimizing financial returns for financial buyers, and assessing the feasibility of closing deals and realizing targeted returns. Unlike many other mergers and acquisitions companies in Dallas Texas, Atoll has a dedicated M&A team of professionals to help clients answer some of the most pressing questions and help establish commercial terms and conditions to be consistent with the M&A transaction structure.
Complexity Requires Expertise
Mergers and acquisitions are complex transactions that require investment banking and deal structuring experience. Deal structuring in M&A refers to the process of designing and negotiating the terms and conditions of a transaction. It involves deciding on the form of the transaction (merger, acquisition, JV), structure (asset or stock purchase), consideration (cash, debt, shares), and many other aspects that our dedicated M&A advisory team can offer to clients in Dallas-Fort Worth.
If you are considering an M&A deal in Dallas, Texas, contact Atoll Financial Group to work with a qualified professional who will guide you through the process. Atoll Financial Group has seasoned in-house M&A experts with long market and transaction experience. We help clients understand implications of strategic alternatives and chose the right course of action to successfully close the M&A deal and improve business prospects.