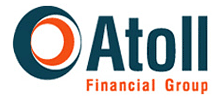 Donald Paynter
Advisor | Mergers & Acquisitions
and Large Ticket Leasing
Donald Paynter is a seasoned financial executive with over 30 years of experience in international lending and finance. His special area of expertise lies in arranging financial structures for leveraged leasing, project finance and transportation asset finance with major U.S. and European commercial banks as well as other private market financing across all transportation segments.
​
Donald is a recognized expert in asset-backed financing for transportation assets, cross border/tax related structuring and treasury advisory. He also has deep M&A experience including analysis, valuations, strategy, advisory on possible partnerships, and the search for buyers.
​
Career highlights for Donald include serving as Vice President in charge of Aviation and Container Finance in North America for Unibank A/S Denmark where he successfully introduced a Danish tax-based leasing product to the international market. During that time he also created a business unit for the company, which grew to total assets of $330MM.
​
Other accomplishments include advising a Japanese trading company in a US acquisition, assisting numerous clients with distressed asset acquisitions, and facilitating the private placement of debt and residual investments for transportation assets such as ships, containers, aircraft and rail cars.
​
Donald's proven expertise in large ticket leasing and mergers and acquisitions will serve Atoll Financial Group and our clients extremely well in our mutual goal of tapping highly diversified funding sources for the realization of long-term, multi-million dollar projects.
​