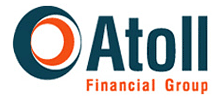 David Perry
Advisor
Power Project Developer
David is a seasoned power project developer with a successful engineering and business career spanning 40 years of construction management, rehabilitation, expansion, acquisition and contract negotiations for an extensive range of domestic and international power production facilities. He is the Founder of Tecumseh Energy Services 17 years ago, a successful engineering and power project development consulting firm, that has provided knowledge, design and expertise for the development of power production fueled by coal, biomass, hydro, wind, diesel and natural gas among other feedstocks, with effective environmental stewardship processes. Having developed a solid reputation for solving highly complex challenges with innovative solutions that have produced engineering, design, construction and operational ingenuity and excellence, David brings to Atoll's clients in the power development space, an unparalleled breath of knowledge, experience and execution. He is a focused, analytical individual utilizing an active hands-on approach to project management to meet client scope-of-work needs. Additionally, he has a diverse, in-depth and acute awareness of international environments and multi-cultural situations, typical of those environments where Atoll operates.
​
Tecumseh Energy Services offers specialized leadership and implementation of energy production and conservation with engineering project consultation services available in major domestic and international markets. David has solid expertise in leading the participation in collaborating with multi-functional teams to deliver the successful project objectives to meet clients' energy development goals. Consistently directed cross-functional, inter-disciplinary teams from conceptualization to proposal to completion. Professional services include detailed review and recommendations for improvements at operating plants (both plant performance and organizational/operational processes), rehabilitation of existing plants (scope, definition, estimating and scheduling), multiple successful achievements in commercial development programs for a number of projects and specific regional strategies for major U.S. company's growth with projects ranging from 2000MW/160mgpd combined power and desalinization, to 12MW CHP.
​
Prior to Tecumseh Energy, David was a dedicated employee of CMS Energy, Gilbert Commonwealth and Westinghouse Electric. During his tenure with CMS Energy, he established the company's engineering site services for two large nuclear facilities providing operational leadership support during construction, outage management and site engineering design. He worked for Globeleq for a year on contract and a year as an employee establishing their Asian operations for identification of new development projects.
​
David's key accomplishments have included:
Established a successful power-project development consulting company with contacts and projects, in both domestic and international markets.

Supported the successful conversion of the Midland Nuclear Power Plant through a feasibility study. Also, lead the cost estimation process to establish the usable value of the facility.

Established regional offices in Asia for CMS Energy and later for PacifiCorp and developed the overall regional strategic direction for growth.

Led the design for all systems associated with a large nuclear power project and site selection for a large coal fired production facility.

Led or participated in the development of approximately $3BB of power projects, including conception, pre-development, development, completion and O&M, utilizing comprehensive market studies, financial modeling, contract development and negotiation, and partner identification/structuring.

Extensive experience in review and evaluation of merchant power projects, including prediction of dispatch under various market conditions associated with U.S. regional ISO's.

David has a Bachelor of Science in Aerospace Engineering from Pennsylvania State University and is certified as a Registered Professional Engineer in the State of Michigan.