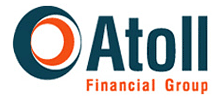 Chris Tewell
Advisor
Leasing and Global Project Finance
As Leasing & Global Project Finance Advisor for Atoll Financial Group, Chris Tewell brings to bear his significant finance and investment banking experience in the energy biochemical, infrastructure and transportation industries. Chris has spent much of his 40 year career in leasing and project finance, working as an investment banker as well as an executive at financial institutions. His energy sector experience includes wind, solar and geothermal as well as traditional energy sources. Chris' breadth of experience has given him deep insight into how organizations work and how best to structure transactions so that they achieve the objectives of all parties.
​
Chris' impressive work experience includes serving as Acting President of GE Capital, Asia Pacific, where he led the company's Asian activities. While at Morgan Grenfell, he was responsible for overseeing the leasing and project finance activities in the US. During his tenure at GATX Chris was a Managing Director and Chief of Staff, with the responsibility for oversight of American Steamship. He also was Vice Chairman of The Lake Carriers Association. He has also worked for start-up firms, a biochemical company as CFO and a Peruvian bio diesel and terminal company where he was Chairman.
​
Over the course of his distinguished career, Chris has demonstrated his visionary leadership abilities and his valued consultative services to Cypress Leasing and as an outside board member to TransAdvantage and Pure Biofuels.
​
Chris brings Atoll Financial Group demonstrated expertise in the financing of energy and energy infrastructure projects in a wide variety of circumstances.