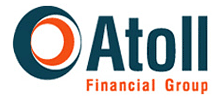 Boban Markovic
Vice President - Investment Banking Services
Vice President for Investment Banking Services with a wealth of experience in capital markets. While holding engagement in a broad scope of assignments, Boban Markovic plays one of the key roles in financial analysis, valuation, deal origination, and client relations. As one of the founding shareholders, he also serves as a Partner at Atoll Energy Partners a holding dedicated to the deployment of clean technologies in the energy space through its subsidiaries, and a member of the Atoll Group of Companies.
​
Prior to joining Atoll Financial Group, Boban Markovic worked at the Institute of International Finance (IIF). He was one of the leading contributors to the globally recognized EM Capital Flows Report. His notable work included coverage of Saudi Arabia's and Kuwait's inclusion into the EM MSCI index, Sovereign Wealth Funds and Eurobond issuance in the Gulf Region, Egypt's local debt market, and Oil Market. In early 2020, Markovic was recognized by the Institute of International Finance as one of the future leaders in global finance. He was quoted in Bloomberg, CNBC, CNN Business, Thompson Reuters, Arabian Business, and The Investor.
Prior to moving to Washington DC, Markovic gained valuable experience at Delos Asset Management, Geneva and Cayman Islands-based hedge fund, where he oversaw $10MM long-short equities portfolio. Boban Markovic also served as the representative to the Board of Trustees at American University in Bulgaria.
​
Markovic is holding designations of Accredited Portfolio Management Advisor (CFFP) and a CFA level III candidate. He earned M.A. in International Relations and Economics at the Johns Hopkins University, School of Advanced International Studies. As the first family graduate and one of the most accomplished students, awarded the Presidential Medal - honorary award for outstanding academic work, social engagement, and leadership potential at American University in Bulgaria. In 2009 Markovic received Volunteer Service Award from the Cabinet of President Obama.
​
Boban Markovic brings to Atoll Financial Group proven skills and experience in corporate finance, valuation, capital markets research, and advisory.
Boban Markovic is Registered Representative of and Securities Products are offered through BA Securities, LLC. Supervised by the Home Office: Four Tower Bridge, 200 Barr Harbor Drive, Suite 400, W. Conshohocken, PA 19428. Member FINRA SIPC. 484-412-8788. Atoll Financial Group, Inc., and BA Securities, LLC are separate and unaffiliated entities.